TAMPA, Fla. – A bicyclist and a motorcyclist died Saturday morning following a crash on Bayshore Blvd. near Rome Ave., according to the Tampa Police Department.
Police said three motorcyclists were riding northbound on Bayshore Blvd. when one of them crashed into a bicyclist that was crossing Bayshore Blvd. at a crosswalk.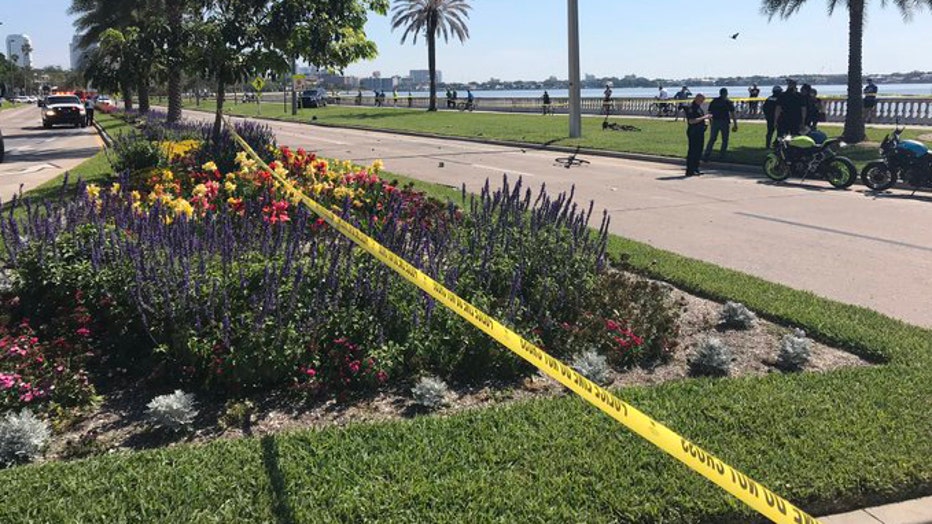 The motorcyclist died on the scene and the bicyclist was taken to an area hospital and died.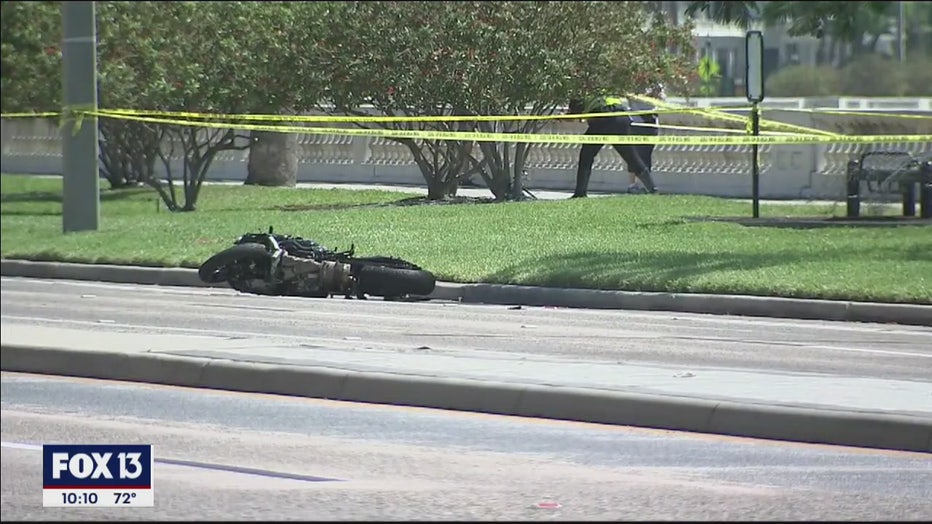 Witnesses said the motorcycle was traveling at a high rate of speed before the collision. One witness even took off his shirt in an attempt to help the injured bicyclist.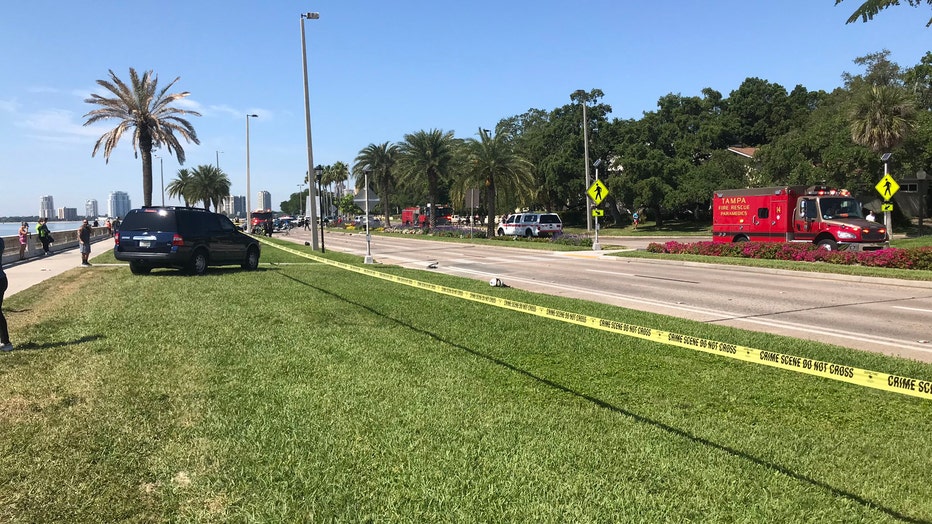 Police did not reveal a lot of details, but did say that the motorcyclist was in their 30's and the bicyclist was in their 50s. They said the bicyclist was with other people riding their bikes when the crash occurred.
The other two motorcyclists were not injured.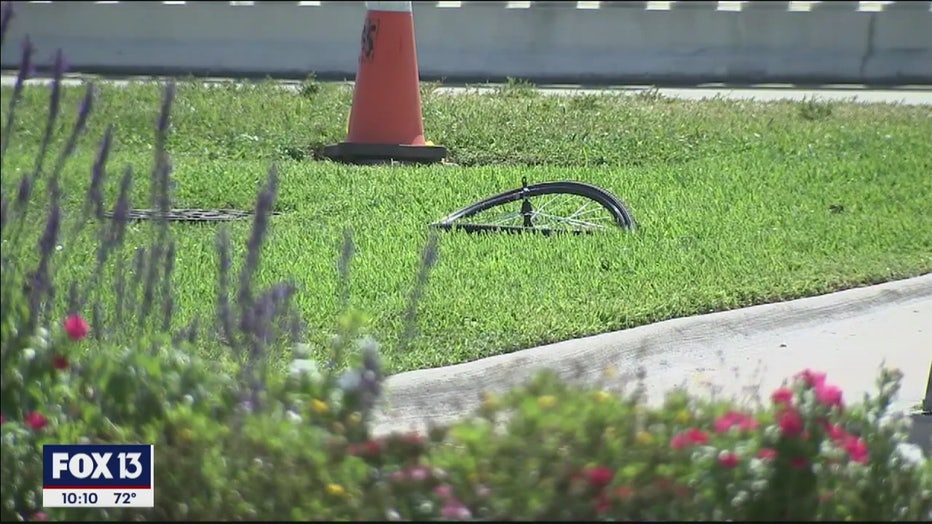 The crash is still under investigation and police said they are talking with a number of people who witnessed it. 
Tampa Mayor Jane Castor took to social media to share her sympathies on the fatal crash. She is calling for a citywide enforcement to crackdown on speeding and dangerous driving behavior.
"My prayers go out to everyone involved in this reckless tragedy; you have my commitment that we will continue working around the clock to execute and priortize projects in the city to create safer environments for all of our residents." Mayor Castor said in the post.
This is a developing story. FOX 13 will provide additional details as they come in.